DIGITAL INKJET PRINT ON PVC FLOORING PANELS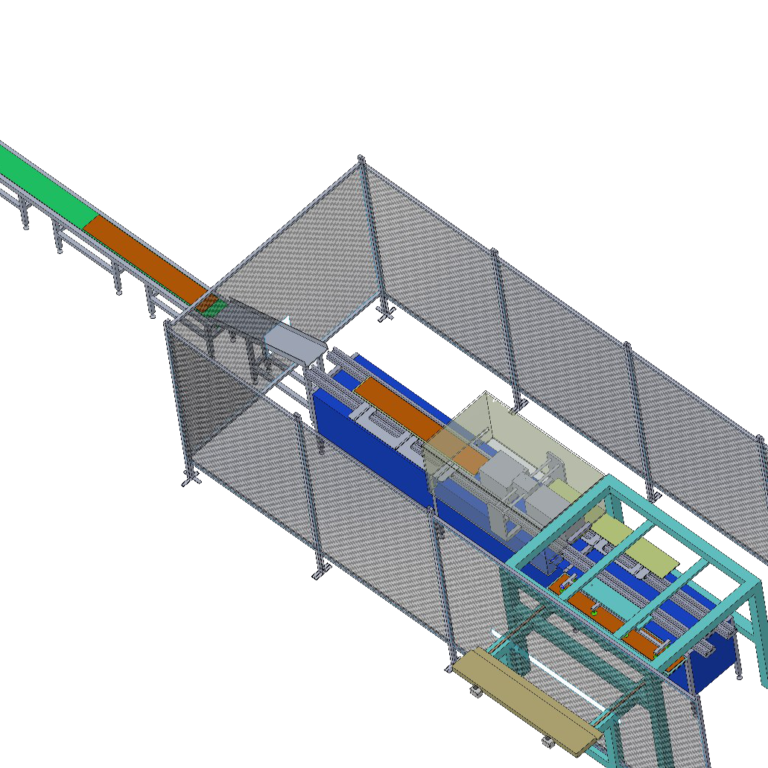 The requested device is a unique industrial solution designed for very fast single-pass printing on industrial lamellas and panels but modified to specific requirements on dimensions of lamellas. The basic element is an advanced print module fitted with four blocks of print heads KM1024MHB. Each block is used for each color (CMYK)
UV curable ink provides adhesion to a wide range of materials and ensures easy maintenance of print heads and therefore easy maintenance of the whole machine will be used for printing. Part of the machine will be an electronically regulated UV LED lamp cooled by air.
After curing, the UV ink becomes instantly abrasion resistant and it is immediately possible to further work with the material.
SOLUTION OF THE PRINT MODULE
The construction of the machine and the printed module is designed as a welded frame with a pull-out print module for easy maintenance and control of the print heads. The print table, where the lamellas are fastened by vacuum, is moving in axes of a machine and the print module (printing heads) is fixed in the printing position. The drip bowl will be sliding according to the disposition of the machine. The print is done by one run under the printing module in lengthwise.
The print module is adapted to move in Z-axis in order to cover different heights of printed lamellas.
It is necessary to treat the entry into the print module with the optical control of the flatness of material to prevent damage to the print heads. A part of the print module is a laser sensor, which is necessary to secure the stopping of moving over the panels.
The maximal printing speed of the printing head the KM1024MHB is 1000 mm/sec.
The time needed for a print of one lamella in width of 215 mm and length of 1500 mm will be between 5-6 seconds.
The average estimated consumption of ink for CMYK at 100% coverage is 15-24 ml/m2